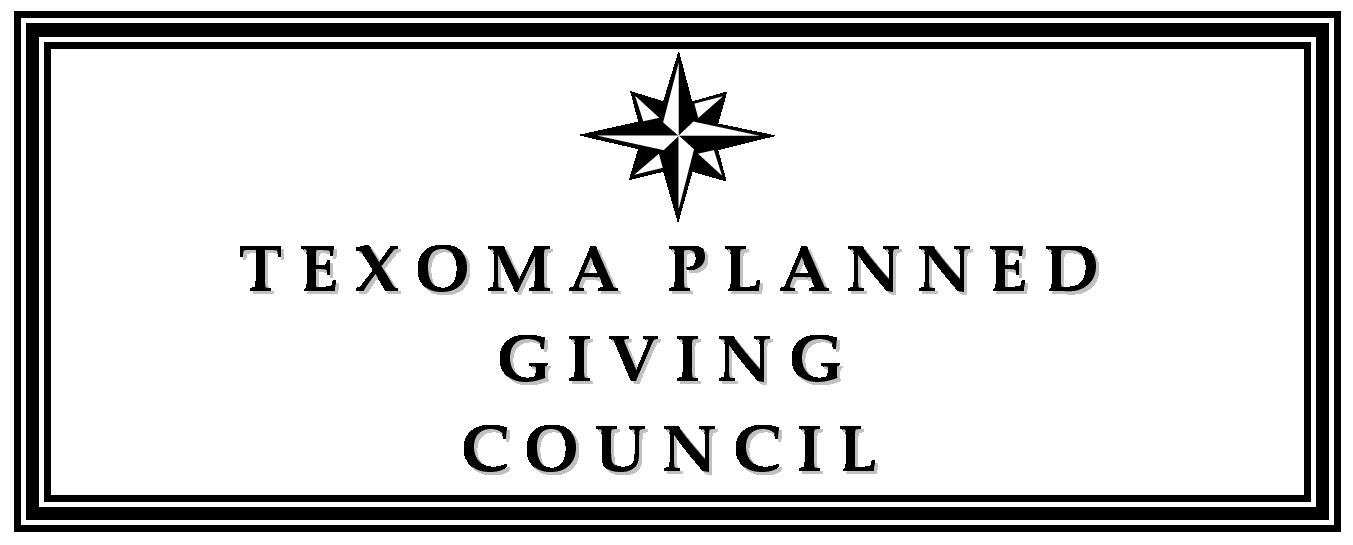 Our Mission: To encourage and educate nonprofits on implementing a planned giving program
We provide education to nonprofit agencies on planned giving programs. This is affordable and applicable to any nonprofit no matter your size, budget, etc. We meet 4 times a year for a lunch and learn to help you create your planned giving programs. We are part of the National Association of Charitable Gift Planners.
Ready to learn? Attend your first meeting for free! Here are the upcoming programs.
Upcoming 2017 Programs:
March 3, 2017; 11:45am-1pm at Boys and Girls Club, 1318 6th Street; "Planned Giving Made Easy" by Cinda Cannedy and Tricia Golding
April 28, 2017; 11:45am-1pm at Hospice of Wichita Falls, 4909 Johnson Rd; "A Financial Planners Prespective"
August 29, 2017, in conjunction with Dialogue with Donors, Kemp at the Forum, 2120 Speedway, "The Art of the Ask"
November 10, 2017; 11:45am-1pm at Nonprofit Center of Texoma, 2301 Kell Blvd, Ste. 218, "TBD"
If you would like to attend a meeting, please email lpetersen@wfacf.org to RSVP (for lunch number).
2017 Board Members
Brian Blair
Cinda Cannedy
Carlana Fitch
Tricia Golding
Kris Gossom
Cliff Harris
Phyllis Hiraki
Ruth Jones
Liz Martin
Marla Malone
Kara Nickens
Vicky Payne
Leslie Petersen
Barry Plaxco
Tyler Sales
Angela St. John
Founding Board Members
Teresa Pontius Caves
Dee Decker
Sandy Goff
Don Hupp
Randy Martin
Jimmy Oakley