The Fund Advisor Portal is here!
We are excited to announce the launch of the new Fund Adivsor Portal!
Click the log in button below to access your portal.
For additional resources, tips, and FAQs on how to navigate the Fund Advisor Portal, click on the guide below!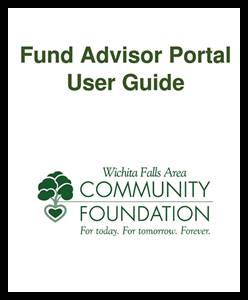 If you have any questions, please contact us at wfacf@wfacf.org or 940-766-0829.